Beware of false prophets, which come to you in sheep's clothing, but inwardly they are ravening wolves.
- Matthew 7:15
Beware of false prophets, which come to you in sheep's clothing, but inwardly they are ravening wolves.
- Matthew 7:15
"But to him that worketh not, but believeth on him that justifieth the ungodly, his faith is counted for righteousness."
- Romans 4:5

If anyone says that the sinner is justified by faith alone,
meaning that nothing else is required to cooperate in order to obtain the grace
of justification, and that it is not in any way necessary that he be prepared and disposed by the action of his own will,
- The [Catholic] Council of Trent
 "Faith alone justifies, but the faith which justifies is not alone"
(John Calvin; The Principles of Theology, p. 61).
Just now some professedly Christian teachers are misleading many by saying that 'repentance is only a change of mind.' It is true that the original word does convey the idea of a change of mind; but the whole teaching of Scripture concerning the repentance which is not to be repented of is that it is a much more radical and complete change than is implied by our common phrase about changing one's mind.
The repentance that does not include sincere sorrow for sin is not the saving grace that is wrought by the Holy Spirit. God-given repentance makes men grieve in their inmost souls over the sin they have committed, and works in them a gracious hatred of evil in every shape and form. We cannot find a better definition of repentance than the one many of us learned at our mother's knee: 'Repentance is to leave the sin we loved before, and show that we in earnest grieve by doing so no more'"
(Charles Haddon Spurgeon, "The Royal Saviour," Metropolitan Tabernacle, London, England, Feb. 1, 1872).
"Repentance is a godly sorrow for sin. Repentance is a forsaking of sin. Real repentance is putting your trust in Jesus Christ so you will not live like that anymore. Repentance is permanent. It is a lifelong and an eternity-long experience. You will never love the devil again once you repent. You will never flirt with the devil as the habit of your life again once you get saved. You will never be happy living in sin; it will never satisfy; and the husks of the world will never fill your longing and hungering in your soul. Repentance is something a lot bigger than a lot of people think. It is absolutely essential if you go to heaven"
(Lester Roloff, Repent or Perish, 1950s).
"The sinner who would be saved must repent, which repentance will always result in a changed life. This means that we cannot have the attitude that we will only deal with specific sin after the person receives Christ. That is the philosophy of many. If the sinner brings up his love for liquor, or his love for immoral relationships, or his love for gambling, some think it best to delay dealing with such things until after that one has come to Christ. And sometimes this is the best policy, but only if the sinner is clearly under the conviction of the Holy Spirit about his sin and is clearly ready to turn to Christ. On the other hand, if the sinner obviously still wants to hold onto his sin, the personal worker must deal with the fact that he must turn from it."
(David Cloud, "Way of Life" website)
Repentance expresses the conscious turning from sin, a change of mind and of the whole inner attitude to life, without which true conversion is not possible" (Dr. Chris McNeilly, The Great Omission: Whatever Happened to Repentance, 1999).
"But our know-it-alls, the new spirit people, claim that faith alone saves and that human works and outward forms contribute nothing to this. We answer: It is of course true that nothing in us does it except faith, as we shall hear later. But these blind leaders of the blind refuse to see that faith must have something in which it believes, that is, something it clings to, something on which to plant its feet and into which to sink its roots. Thus faith clings to the water and believes Baptism to be something in which there is pure salvation and life, not through the water, as I have emphasized often enough, but because God's name is joined to it ... It follows from this that whoever rejects Baptism rejects God's word, faith, and the Christ who directs us to Baptism and binds us to it"
SOURCE: Luther, Martin (1978), Luther's Large Catechism,  pp. 101-102 (Saint Louis, MO: Concordia).
The General (Roman Catholic) Council of Trent, Seventh Session (1547) Canons on the Sacraments in General:
(a) "If anyone, shall say that the sacraments of the New Law were not all instituted by our Lord Jesus Christ, or that there are more or fewer than seven, namely baptism, confirmation, Eucharist, penance, extreme unction, orders, and matrimony, or that any one of these seven is not truly and intrinsically a sacrament - anathema sit."
(b) "If anyone shall say that the sacraments of the New Law are not necessary for salvation but are superfluous, and that without them or without the desire of them men obtain from God through faith alone the grace of justification, though all are not necessary for every individual anathema sit."
(c) "If anyone. shall say that by the sacraments of the New Law grace is not conferred ex opere operato, but that faith alone in the divine promise is sufficient to obtain grace - anathema sit."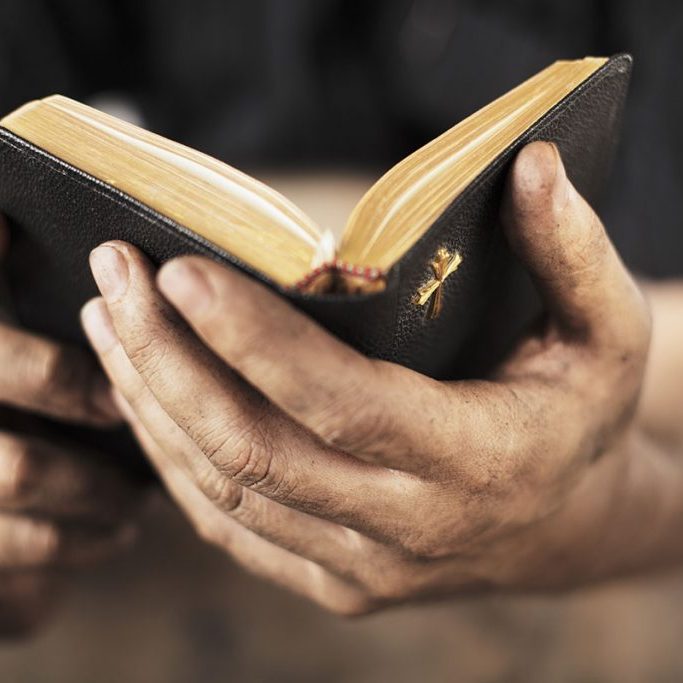 And I give unto them eternal life; and they shall never perish, neither shall any man pluck them out of my hand.


- John 10:28
 Now I beseech you, brethren, mark them which cause divisions and offences contrary to the doctrine which ye have learned; and avoid them.
- Romans 16:17

 Now I beseech you, brethren, mark them which cause divisions and offences contrary to the doctrine which ye have learned; and avoid them.
- Romans 16:17